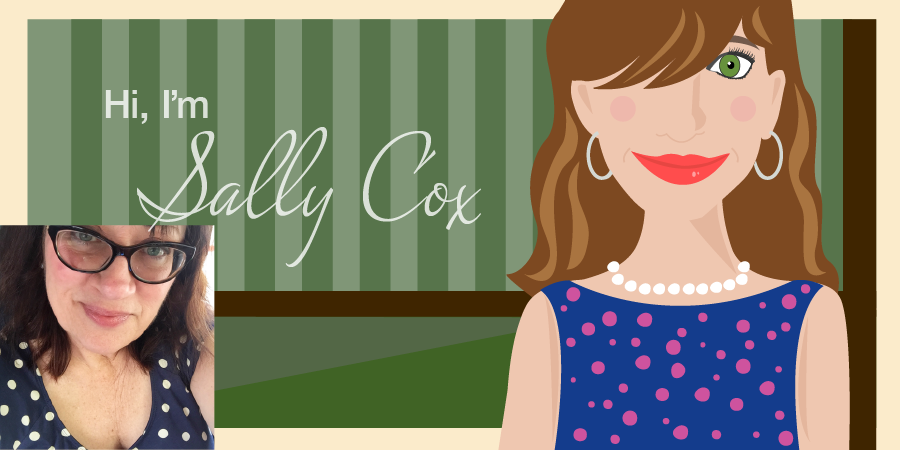 Instructional Design | eLearning | Software Training | Social Media | iPhoneography
I seek long-term contracts with clients who are in need of a skilled professional in the eLearning field. I handle eLearning projects from initial concept through writing scenarios/storyboarding, creating the graphics/producing the movie modules via Adobe Captivate/Adobe Presenter/Articulate Storyline & publishing to SWF, MP4 and HTML5.
As an Adobe Community Professional, I share my love for Adobe products and good, clean design with colleges/universities and non-profits through my YouTube channel, blog/forum articles and video training courses.
I have a colorful background, including 12 years in electronic pre-press/printing and painting sets/designing props for "Mister Rogers' Neighborhood" television show (WQED-TV, Pittsburgh). I also traveled the globe for 13 years as a very successful Adobe software trainer. I do it all with humor and a positive attitude toward life.
---
Custom training | Public speaking
Adobe software | Articulate Storyline 2 | eLearning | Design | Social Media
I teach in traditional classrooms as well as virtually via Adobe Connect 9 and GoToTraining
I create my own content & asset files
Fifteen + years as Adobe trainer
I teach three-hour Mini Courses for IconLogic on Social Media & Mobile Photography
Oct 2015 | AdobeMAX Community Summit

AdobeMAX Community Summit – For the annual creativity conference Adobe holds, AdobeMAX, I helped my Community Manager organize the day's events. We began with a catered breakfast and scavenger hunt in a park in downtown Los Angeles, followed by a fun day of knowledge and networking, and ending with bowling and dinner. I created videos for the event and designed bingo cards for Mobile App Bingo. What fun to use my creativity for a professional event!

Oct 2015 | Technical Illustrations

Technical Illustrations – I recently did a series of technical illustrations for a security firm, including a lot of wheelchair and handicapped-theme work. It definitely made me pay more attention to how vulnerable one can be in a wheelchair. I created everything in Adobe Illustrator and exported as high resolution PNG files.

Sept 2015 | HOWDesign University

HOW Design University – I created a video training course on "Designing Infographics" for HOW, and it went live in September. What a thrill, since I have not recorded a paying video course in a few years. Infographics are a hot topic and my course involved creating them in a variety of ways, including Adobe Illustration, Storyline, PowerPoint and one of the many free online services.

June 2015 | National Parking Association

National Parking Association – I am working with this client to create a series of eLearning courses. I am designing the template based on their brand guidelines, designing all the slides and creating all the graphics, assembling in PowerPoint and then using Storyline 2 to add transitions and publish to HTML5.

January 2015 | Canadian Blood Services

Canadian Blood Services – I am developing a library of courses for their LMS. I created the eLearning template in PowerPoint, based on their branding guidelines. I am creating & designing all slide backgrounds & graphics in Adobe Illustrator, and I publish HTML5 movies from Storyline 2.

February 2015 | National Procurement Institute

Northwest Procurement Institute/Department of Homeland Security – I was hired at Virtual Producer for two pilot classes being offered online for the first time. I worked with the instructor and an entire team of professionals to set up the virtual rooms, assist in content creation including games, handle all student correspondence and pre-class testing, serve as Virtual Producer during class times. Both classes were a rousing success, and I look forward to the next round of classes with this team.

January 2014-January 2015 | UCIrvine

University of California at Irvine – I worked 100% remotely for the Purchasing Department, creating their entire library of eLearning courses for a new purchasing software launch in July of 2014. Received Certificate of Achievement from Vice Chancellor, Administrative and Business Services. My duties included: slide design, production of graphics in Adobe Illustrator, PowerPoint design and import to Storyline 2, publish final to HTML5. It was a wonderful experience and the team I worked with was top notch.

Adobe Community

Adobe Systems – I joined the Adobe Community in 2008, in a variety of roles including Adobe Community Professional, Adobe Influencer, Adobe Champion (2011), Adobe Freelancer and Adobe User Group Manager. I share my knowledge through public speaking, forums, live online demos to the Adobe community and others, built a user group from scratch to 2300+ members. Been an Adobe Certified Expert and Adobe Trainer in multiple products since 1999.